Our Story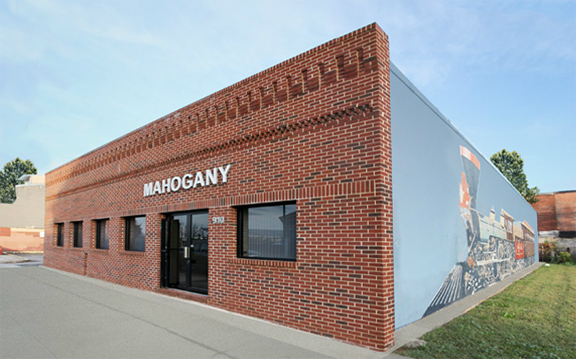 In 1991, Jeffrey Hargrave founded Mahogany, Inc. and began providing carpentry services. By focusing on the installation of Architectural Millwork the company created its very own unique niche in the Maryland construction industry. Since then, we have expanded our services to include a wide scope of work. Our services now encompass general construction, furnishing and installation of architectural millwork, commissioning, joint ventures, diversity partnerships, construction management, historic wood restoration, plastic laminate, doors, frames, hardware, laboratory casework and miscellaneous specialties.
Our motto at Mahogany, Inc., "Specializing in Quality Construction," is not just a catch phrase; our competent craftsman take pride in each project and the results show. From the initial stages, down to the fine details, you can be assured of our complete attention to the task at hand. Mahogany's consistent growth has demonstrated the continuing efforts of our dedicated staff in producing a quality construction product. Our competitive pricing structure and our ability to provide minority participation goals on required projects is an added plus.
Mahogany Inc. has been named one of the largest and fastest growing minority contractors in Maryland by the Baltimore Business Journal. The size and scope of contracts awarded to the company are indicative of the growth and capabilities of Mahogany, Inc. On our website, you will find an impressive portfolio of contracts. Our former clients display a broad range of public and private facilities, including hospitals, universities, government buildings and historic restoration projects.
Mahogany has worked on a vast number of projects in the Baltimore and surrounding area including Johns Hopkins, The Hilton Hotel, University of Maryland Medical Center, Baltimore Convention Center, Exelon Towers, Horeshoe Casino, Maryland Live, and the MGM Grand at the National Harbor. We are currently working on projects from Virginia, to Buffalo, New York.
Mahogany has received the following awards and recognition:
2018 Ernst & Young Entrepreneur of the Year National Finalist
2018 Baltimore Business Journal Top 25 Minority Companies
2016 Mayor's Minority and Women Owned Business Award for Minority Business Enterprise of the Year Award
2013 Top 100 MBE's
2013 Jeffrey Hargrave recognized as Top 100 MBE's Owners
2013 100 MBE Winner of Baltimore City's Minority Supplier Diversity and Inclusion Award